A study on role of follow up in minor surgical procedures
Shankar Raut

Lecturer, Department of General Practice and Emergency Medicine, Institute of Medicine, Maharajgunj, Kathmandu

Yogendra Man Shakya

Professor, Department of General Practice and Emergency Medicine, Institute of Medicine, Maharajgunj, Kathmandu

Yagya Laxmi Shakya

Associate Professor, Department of General Practice and Emergency Medicine, Institute of Medicine, Maharajgunj, Kathmandu

Tirtha Man Shrestha

Lecturer, Department of General Practice and Emergency Medicine, Institute of Medicine, Maharajgunj, Kathmandu

Ram Prasad Neupane

Department of General Practice and Emergency Medicine, Institute of Medicine, Maharajgunj, Kathmandu
Abstract
Background: Minor surgical procedures are surgeries that can be performed in the clinic under local anesthesia and doesn't require preoperative and postoperative admission. In most of the institutions in our country, we advised patients to follow up within 7 to 10 days following minor surgical procedures. Unnecessary follow up increases stress to the patients in terms of not being able to manage daily routine work and would be costly as well. As a General Practitioner, majority of the cases done are the minor surgical procedures.
Methods: The study was a prospective cross-sectional study conducted in the General Surgery Department at United Mission Hospital, Palpa from Dec 2013 to May 2013. 228 patients were divided into two groups of "No follow up" group and "Follow up" group.No Follow up Group was asked pre-formed questionnaires by telephone whereas Follow-up group were asked to follow up routinely on day 7 to 10 days of surgery and asked the same questions. Statistical analysis was done using SPSS program and Microsoft Excel. P-value of <0.05 was considered statistically significant. P-value was determined by using the Chi-Square test.
Result: The overall wound infection among 228 patients was found to be 14.5 percent with an infection rate of 16.4 percent in No Follow-up group and 12.7 percent in Follow-up group. The infection rate was found to be higher among the older age group of patient maximum being 36.4% in the age group of 50-59 years with a p-value of 0.053. Other risk factors like age, sex, residence, duration of surgery, socioeconomic status, history of medical illness and BMI didn't have a significant association with the rate of infection following a minor surgical procedure.
Conclusion: The routine postoperative follow up in minor surgery is unnecessary unless there are any signs suggestive of infection.
Keywords: Minor surgery, Postoperative infection.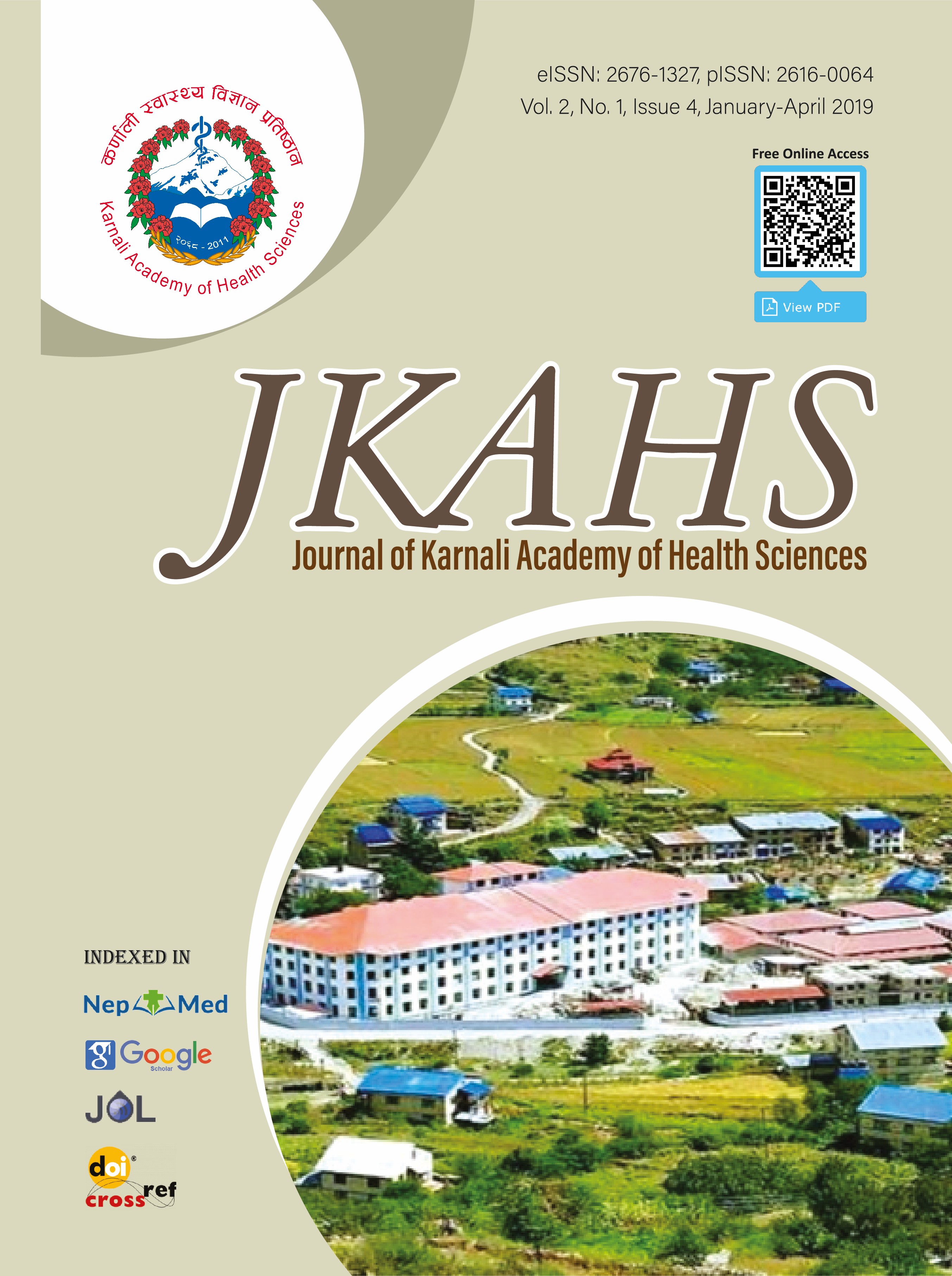 How to Cite
1.
Raut S, Shakya Y, Shakya Y, Shrestha T, Neupane R. A study on role of follow up in minor surgical procedures. JKAHS [Internet]. 4Jun.2019 [cited 19Oct.2019];2(1). Available from: https://jkahs.org.np/jkahs/index.php/jkahs/article/view/57
Section
Original Articles