Lived Experiences of Clients with Total Knee Replacement Residing in Kathmandu
Suvekshya Silwal

Biratnagar Nursing Campus, Tribhuvan University, Institute of Medicine

Bimala Kumari Sah

Maharajgunj Nursing Campus, Tribhuvan University, Institute of Medicine

Kapil Amgain

Asst. Professor, Head of Department of Anatomy & Cell Biology, Karnali Academy of Health Sciences, Jumla, Nepal
Abstract
Introduction: Total Knee Replacement (TKR) is an increasingly common treatment for severe knee osteoarthritis and the main indication is pain. Subjective factors affect the way in which individuals express their real-life experiences thus, this study aimed in bringing to the fore the personal perspective and interpretation of clients with (TKR). The objective of this study was to explore the lived experiences of clients with total knee replacement.
Methodology: Phenomenological qualitative research design was used where participants were selected from hospital record of Tribhuwan University Teaching Hospital and Nepal Orthopedic Hospital of Kathmandu. Based on the lived phenomenon, similar sharing of experiences from seven among nine participants with the in-depth interview was obtained. The data was collected for 2 months period where data analysis went simultaneously to reveal the concepts. Then the interview was transcribed manually following the thematic analysis phases of Gibson.
Results: The results indicated that most (5/7) expressed their ability to walk independently. Four clients (4/7) reported they could perform household chores and had no difficulty travelling in vehicles. Despite those positive results, all respondents (7/7) after TKR faced difficulties sitting down and the majority (6/7) faced difficulty climbing stairs. Four had difficulty in standing up and lying. Three had queries about the treatment process; swelling of lower legs and life of the implant.
Conclusion: The emerged five themes: impact of the treatment regimen, mobility issues, treatment modalities, supportive environment and inadequate health counselling revealed that although there is mixed result of treatment outcome, all respondents are satisfied as they got rid of the continued severe knee pain; hence, the respondents are following some safety and precaution measures for the better outcome. Adequate health counselling emphasizing in the rehabilitation programmes after TKR should be prioritized.         
Keywords: Total Knee Replacement, qualitative research design, lived experience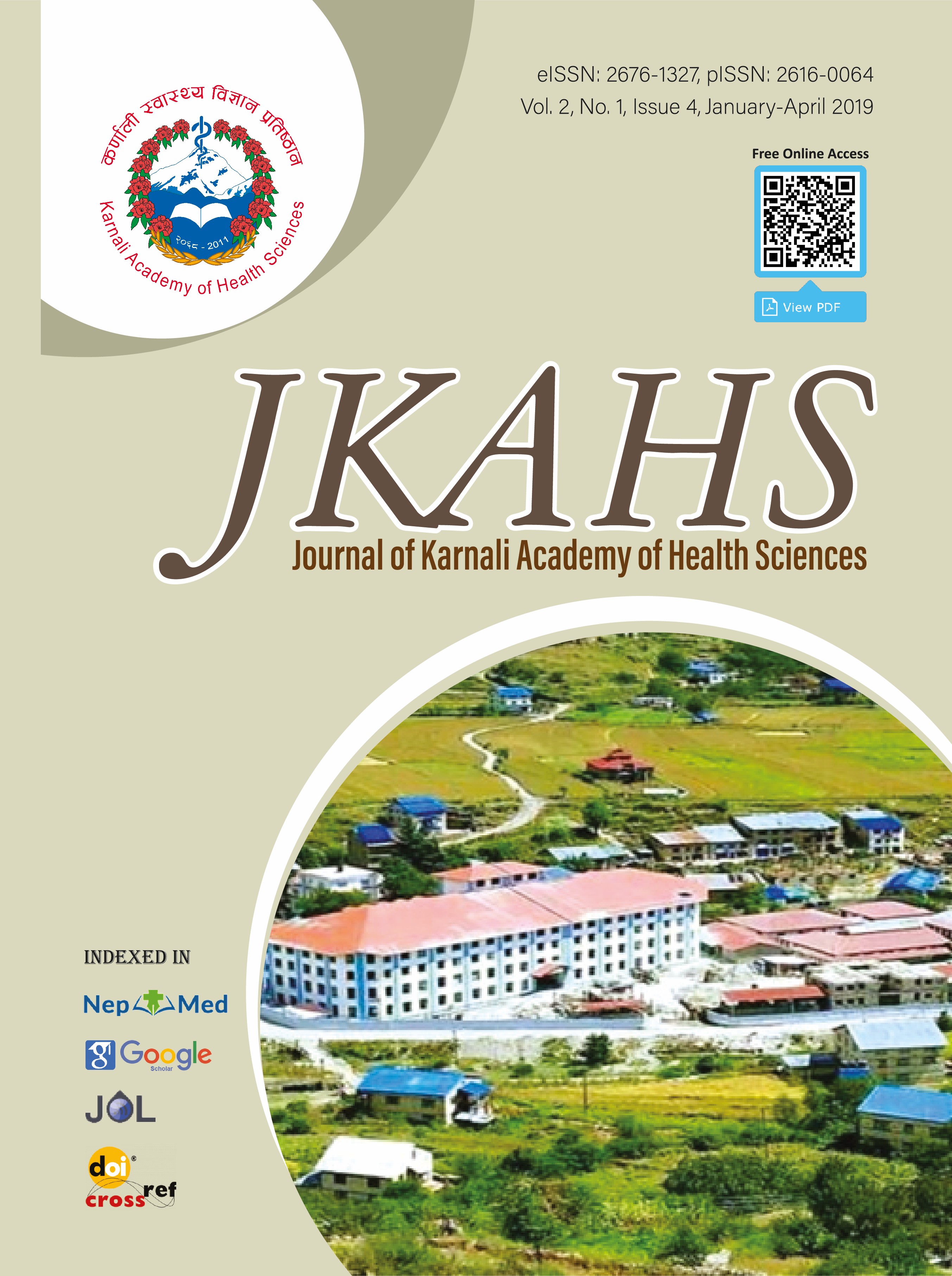 How to Cite
1.
Silwal S, Sah B, Amgain K. Lived Experiences of Clients with Total Knee Replacement Residing in Kathmandu. JKAHS [Internet]. 4Jun.2019 [cited 19Oct.2019];2(1). Available from: https://jkahs.org.np/jkahs/index.php/jkahs/article/view/60
Section
Original Articles